How to change Nameservers on NameCheap
Here is a quick tutorial on how to change your nameservers on Namecheap
Login to your NameCheap account with the Username and Password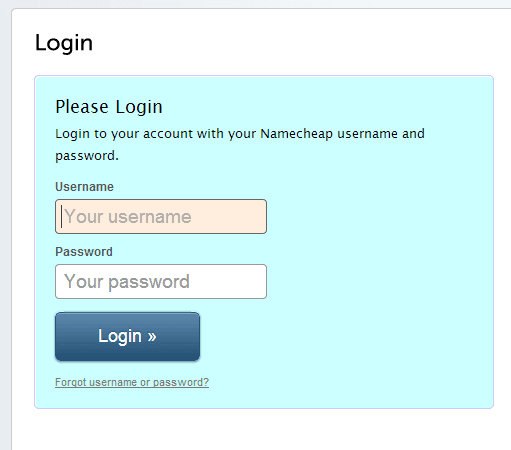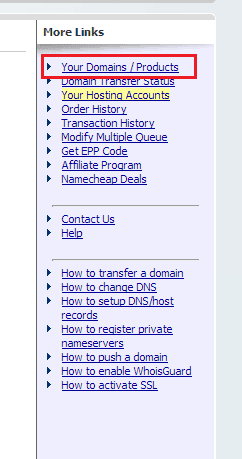 This will bring you to your list of domains, click on the domain you want to change the nameservers of.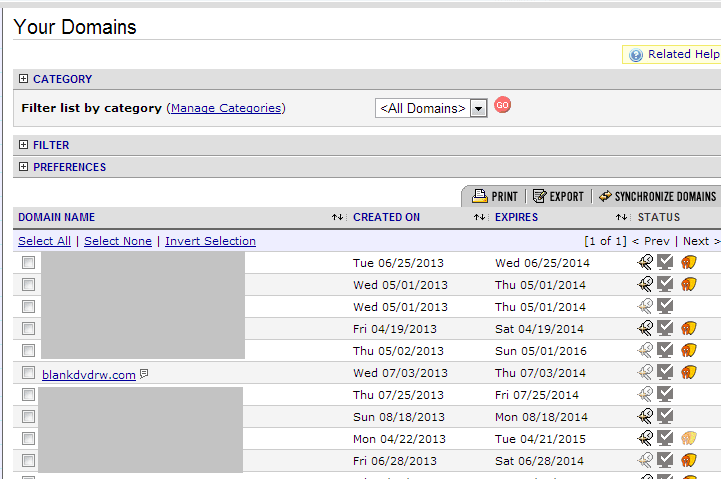 In this screenshot it shows "Transfer DNS to Webhost", if you want to edit a domain that is already assigned to a Webhost it will display "Domain Name Server Setup"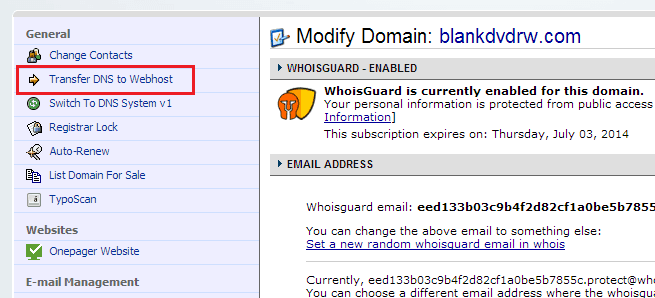 Once you click on that link you will be brought to this screen, where you will enter your nameservers given to you by your web host(Hostgator for example)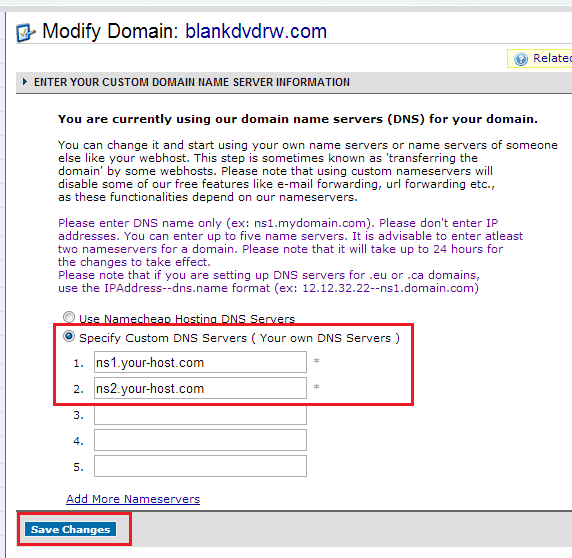 Once you have entered your name servers, click on the Save Changes.
Now your changes will be saved and sent to propagate throughout the internet's DNS Servers, this can take anything from 1 hour to 24 hours depending on where you are located.