Sony Vaio Pro 13 ( SVP132A1CM ) Review
WARNING
If you intend to run Windows 8 or newer, DO NOT purchase this laptop, the touchpad driver is EXTREMELY UNSTABLE and will randomly click and move around as if it is possessed.
Even after several restarts, reinstalling the mouse driver and cleaning both the touch screen, touchpad and even plugging in a seperate mouse it won't stop.
I no longer recommend this laptop AT ALL, FUCK this laptop, it is an overpriced piece of shit.
First Impression
Once I took the Sony Vaio Pro 13 out of the black plain cardboard packaging and gazed upon the holy glory of sleek sexyness even more glorious than any Apple or Razer product ever concieved, I lifted it up and realized that it was incredibly lightweight, possibly the lightest computer I have ever held in my hand, when i opened the lid and felt the carbon fiberness(it is now a word) around the keys
Unboxing and it looks sleek as hell, did not come charged, mention the charger, it boots up quickly, go through windows 8 install, very light and very nice to touch.
Hardware Specifications
Model: SVP132A1CM (Norwegian keyboard layout)
CPU: Intel Core i5-4200U (1.6Ghz )
Graphics: Intel HD 4400
OS: Windows 8 Pro
Display Size: 13.3-inch 1920×1080
Screen Type: LED-Backlit LCD. Glossy
Backlit keyboard. Mini cursor keys. Large trackpad.
RAM: 4GB (Soldered to the fucking mother board :C )
SSD: 128GB ( One of the neew PCi M.2 SSD's )
Battery capacity: 37 Wh non-removable with external battery expansion connector.
Weight: 1.05 KGs (measured with 37Wh batt)
Ports: HDMI (full size), Full SD card slot. USB3.0 x 2, headset, extended battery connector.
WiFi/BT4.0 – Centrino N 7260 AGN with WiDi/WiUSB
Integrated Web Cam( 1 megapixel)
Dimensions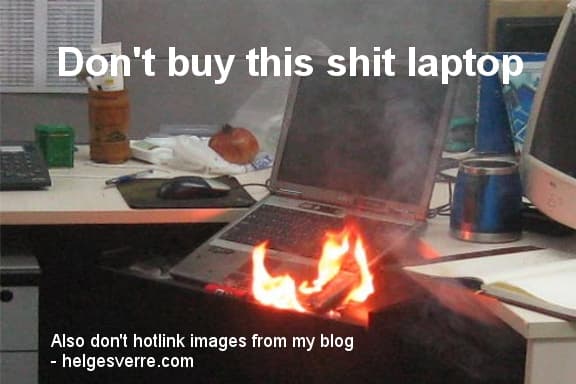 I finally got my shit together and bough a laptop.
My requirements for a laptop was that it should be great for anything as simple as web browsing, writing, to more complicated tasks such as running virtual machines, programming in Python and Visual Basic(stfu C++ elitists, nobody loves you).
My previous laptop was a Lenovo Thinkpad Edge 14 that i got for super cheap when I started my first year of secondary school, It was a decent laptop for word processing and web browsing, but it quickly became too weak as my requirements and skills grew into complicated things such as virtual machines and multimedia(Music Production, Image manipulation etc).
So I went to the local electronics store to test laptops, the way I test laptops is to actually go up to the laptop, turn it on and fuck about with it for awhile, maybe play a youtube video, check how smoothly it changes windows and how fast the file explorer pops up when you try to go to various folders.
I feel like its important to actually physically test a laptop before buying it, as you can't really judge how you will like a laptop by watching videos, reading reviews and spec sheets online, you have to actually have hands-on testing to judge a laptop in my opinion.
Touch Screen
I never thought i'd say this, but I really love having a touch screen on my laptop.
Sometimes it's easier to just press, drag or zoom with the touch screen than fiddling with the (in my opinion) awkward to use trackpad, the touch screen is one of the best touch screen's i've seen both on a laptop, tablet or phone, not that i have had very much experience with tablets, on windows 8 you get a cool and helpful "trail effect" where you are touching on the screen, at first i thought it was mee pushing the screen to hard because it resembled how it looks like if you push the screen on an "old" computer screen, but it appears its a windows 8 feature, it's a nice touch in my opinion.
I find that often when reading a web page I drag the screen instead of using the keyboard and mouse as it's faster and more precise when the laptop is in my..... you guessed it: lap c:
The screen itself is a glossy screen which means that if you are going to use it outside it's going to annoy you... probably, I am not very bothered by it though.
Connectivity
The Vaio Pro 13 comes with 2 USB 3.0 Ports on the right side of the laptop, it also has a full size HDMI output, a headphone jack (3.5mm) and a full size SD Card reader(Meaning you will have to get one of these MicroSD to SD adapters to plug in the MicroSD card in your phone), on the left side you've got your power input and fan exhaust, and that is pretty much it.
Windows 8 and How to Make it Usable
To be fair Windows 8 on a touch enabled laptop is not VERY horrible, although i hate the fucking app screen... so I removed it :D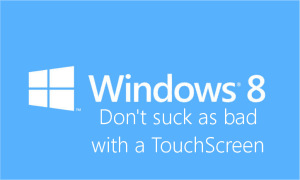 I purchased StartIsBack(Stfu classic shell and Start8 users), to bring back the Windows 7 style start menu, which brings back my favorite feature of the start menu, the ability to press the windows key and search for programs and settings in windows, although you can do this in the Windows 8 start screen, I thought it sucked pretty hard.
The new GUI for the windows on windows 8 i think is fairly depressing as its a flat color with no gradients or variations... it depresses me.
So I might install some kind of skin pack or visual mod, We'll see.
The Body and Keyboard
As i previously mentioned the body of the Sony Vaio Pro 13 is made out of Carbon Fiber, I don't know much about carbon fiber other than what i have picked up from my car enthusiast friends(of which i don't have many...) and Need for Speed Underground 2 on the PS2, It is probably the reason why the laptop is so light... as carbon fiber as i understand it is supposedly a very light and strong material.
To me it feels like a hard aluminium-like-plastic without the "coldness" that aluminium or metal laptops have, It's very nice to touch and it's NOT a fingerprint magnet, Which is a good thing. :)
The keyboard has a nice sort-of-clicky feel to them I like it, they keyboard also has a large ENTER key, which is pretty important as any laptop that does not have a large enter key is bound to suck.
The keyboard is also slightly illuminated, not so much so that you notice it very much glaring in your face, but just the right amount to be cool and help you find they keys in the dark, if you are watching a movie in the dark the keys will dim down to darkness and resume shinyness once a key is struck or the mouse is moved.
The Trackpad and Why I kind of Hate it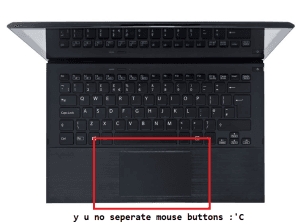 The mouse buttons on the trackpad is embeded under the mouse portion of the trackpad, which means that the buttons are sensitive to moving the mouse...
This is a horrible design for several reasons:
You never really know where the mouse buttons are
When trying to be precise with your mouse clicks you end up moving the mouse and this causes frustration
right clicking is fucking annoying.
My recommendations to fix this problem is to buy a wireless mouse.
Don't get me wrong, it's not COMPLETELY useless or anything, it's just a minor nuisance, I am used to having split mouse buttons and trackpad, so having them all mixed together is unusual and feels weird for me, I'm sure it will get better after some practice.
WiFi Problems and Wifi Adapter
It would be wrong of me not to warn my reads about the apparent WiFi issues with this ultrabook, I personally have not experienced any major issues with wifi conectivity but a LOT of people in the sony forums have been bitching about poor range, frequent drop-outs and general shittyness about the WiFi on this particular laptop.
A forum member who's username is Scatter wrote this in a thread concerning the WiFi issues:
The issue shows up in the area of the weak signal (below -65 dBm) or as typically described "far away from the router" and manifests itself initially as slow downloads and if the signal gets weaker - connection dropouts.
Such behavior is more prevalent in the 2.4 Ghz wireless band.
The problem was initially exacerbated by poor drivers supplied at launch for the Intel WiFi N7260 adapter, responsible for the wireless connectivity of the Pro. As Intel gradually improved the drivers, the wireless connectivity improved and now the Pro may function normally, but only in the strong WiFI signal zones (above -65 dbm).
People who have strong wireless signals in all locations, where they operate the Pro, happily report "no wifi issue" and confuse the rest.
From my personal experience, even small modificaton of the wireless AP location or position changes connectivity / download rates dramatically.
Community members (darck) opened the laptop up and showed that pulling antennas out of the case returns the wireless behavior to normal (or close to normal) independently of the AP location.

Same wireless adapter (Intel N7260) with updated drivers functions normally in Lenovo, Acer,Dell and Samsung laptops.
Although if you laptop happens to have this problem a simple USB WiFi Adapter will solve your problems at the cost of 1 USB port...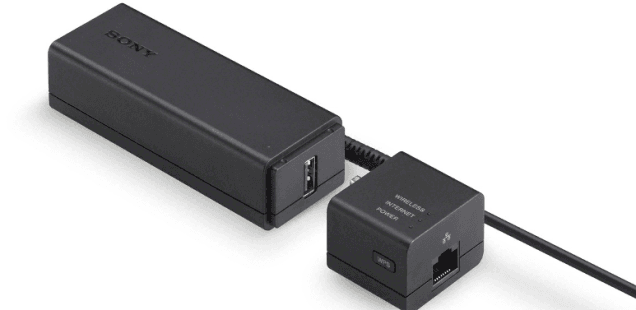 Something weird that i have never seen before is the WiFi router that you attach to your power supply and plug an Ethernet cable into it, Note that there is no Ethernet port on the laptop itself... which sucks a bit, but whatever.
Battery life
The battery life on the Vaio Pro 13 is around 6~ ish hours depending on your power settings in windows(I put it on balanced and turn the brightness up all the way), I have not done extensive testing on battery life because i usually don't use a laptop for an extended amount of time if i am not traveling.
Web Camera
The integrated web camera was detected by skype right after I started it, that means it works c: Here is a test picture I took of my face with the integrated webcam: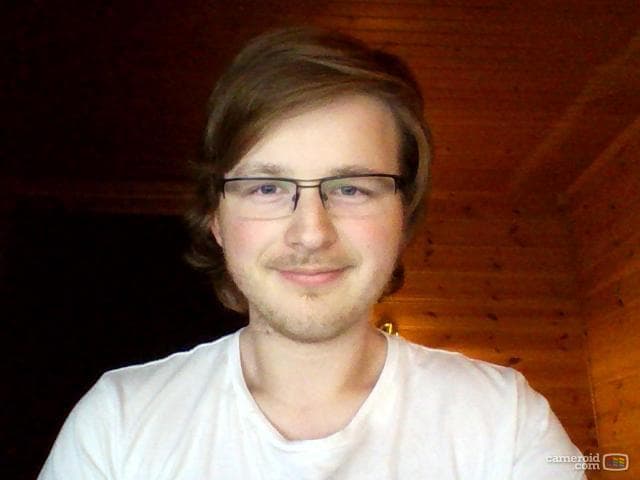 Although I didn't exactly have the optimal lightning conditions, I think it turned out pretty ok, it's certainly good enough for skype conversations.
BloatWare Software Included
As with any prebuilt computer nowdays you get a lot of bloatware included when you buy a new computer, the bloat that came with this one was:
WildTangent Games(Which I deleted and erased every trace of)
User manuals( Which I deleted)
Shortcut to Ebay.com... for some reason... (deleted))
McAfee Antivirus (Eww, First thing I uninstalled) :S
Some random Vaio Apps(Games, Movies, DVD Creator and shit like that, Delete!)
The one thing i didn't uninstall was the Vaio Updater, which was a nice little utility that updated the laptop drivers... useful and non intrusive, good job Sony, although it did require me to have my laptop plugged in e.e ...
Once all the bloatware was uninstalled and the updates and all that stuff was done updating I installed some of my favorite applications with the awesome program Ninite, which lets me select which programs to install, then lets me download a small downloader program that will download the apps i want, and install them on my system without me needing to click "next next next finish" for 2 hours.
Great utility that every new PC owner should know about!
Summary
The Sony Vaio Pro 13 ultrabook is a pretty good laptop for power users who use their laptop for productivity, web browsing, writing and light programming, it plays a few games on an acceptable video quality(World of Warcraft on Medium for instance).
Although it's not meant as a gaming PC, its Increadibly light and has a very sexy design, the touch screen makes the otherwise infuriating Windows 8 experience a lot better.
The trackpad was dissapointing, but you will get used to it, they keyboard is wonderful to type on, although i miss the seperate Home and End keys(when editing text these buttons move the cursor to the end of the line, very helpful when writing scripts and HTML).
The ram is not upgradeable as it is soldered to the mother board ._. although you can upgrade the SSD but it requires some fiddling.
I recommend this laptop for anyone with a non-gaming requirement that needs a light and portable productivity laptop with a sleek design!
But seriously, the trackpad really sucks, like... a lot....